FInd A Luxury Or Budget Morro Sao Paulo Hotel
Enjoy a cool drink while laying in a hammock looking out over the ocean at one of the pousadas in Morro Sao Paulo.
Morro de Sao Paulo sits on the tip of Tinhare Island in the Brazilian state of Bahia. This little village has no paved roads and can only be reached by plane or boat. However, it is a very popular beach town so there are plenty of hotels and pousadas in Morro Sao Paulo. Direct access to the island and Morro Sao Paulo is from Salvador.
There is a Morro Sao Paulo hotel to suit every budget from expensive and luxurious to rustic and cheap. Most of the nicer hotels are actually located in the village itself. Many are within walking distance of the beaches. Like most of the hotels in surrounding villages, each Morro Sao Paulo hotel has a balcony or porch attached to every room with a hammock to enjoy a relaxing afternoon. Most of these higher end hotels also have a swimming pool, restaurant, spa and plenty of activities such as biking, water sports and a game room.
There are also myriad budget hotels in Morro Sao Paulo. Most of these hotels also have hammocks strategically placed throughout the grounds as well as air conditioning in the rooms. Internet is also a common amenity in both the higher and lower end budget hotels.
The other option for accommodations in Morro Sao Paulo is the many pousadas that line the beaches and are located in town. The pousadas in Morro Sao Paulo are either quite posh and luxurious or rustic and more budget oriented. All are very limited in the number of guests they can accommodate. Most are either located on one of the beaches or within walking distance of a beach.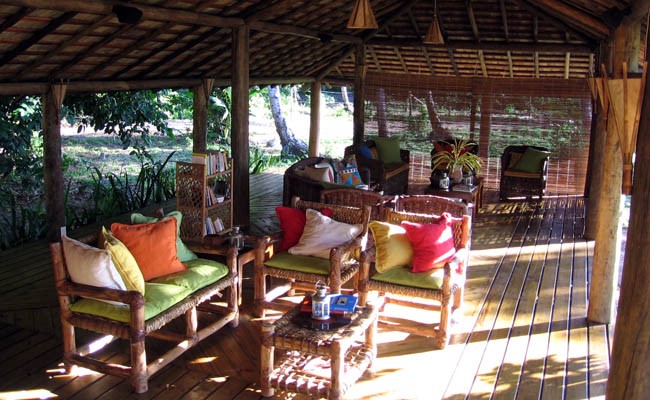 Travelers who wish to stay at one of the pousadas in Morro Sao Paulo can spend as little as $41.00 a night or as much as $150.00 a night. The no frills pousadas still offer air-conditioned sleeping quarters, hammocks, and Internet. The more luxurious pousadas offer fitness centers, swimming pools, and restaurants on property. The rooms have the standard air conditioning and Internet but also have satellite televisions, refrigerators, and toiletries in the private bathrooms.
Don't you think it is time to check in?
18 de Nov de 2010