Filling In The Party Seats: Rio De Janeiro Sambodromo
Here are some facts regarding the infamous Sambodromo.
Since 1984, the Sambodromo has been part of the Rio carnival presentation to exhibit the majestic art of the Brazilians in performance, float making, singing and playing amazing music. The Sambodromo was designed by Oscar Niemeyer and was made to create an amazing platform for the Rio carnival parade to pass through and be on the limelight. The Sambodromo rio is 700 meters long and is packed with a massive audience stadium on either side of the street. The show is televised across the world with the help of cameras positioned on various points of the Sambodromo. A television crew patiently captures all the festivities and airs the program live. Sambodromo rio is also the venue where the contest for the best town float and performance is judged based on various categories.
For those who want to enter the Sambodromo, you should be aware that you need a ticket for a privileged seat. There are many boxes, grandstands and seats available but most of them get filled very easily. Seats vary depending on the proximity to the starting point. The first sector of the Sambodromo is very popular where the locals use to stay, and also the cheaper one. The second one is where the VIP boxes and also the judges of the show are located, with special services as food and beverages are included. If you want a real beat and musical experience, the 11th sector offers just that, since is the location reserved for the drums stop in the middle of the Samba avenue. The 6th to 13th sectors are much cheaper since these are towards the end. The ninth sector is for the tourists and the tickets are more  expensive, but it's considered one of the best sectors. If you are looking to watch rehearsals at the Sambodromo, you should go the weekend before the Rio carnival because the grandstand seats are for free admission.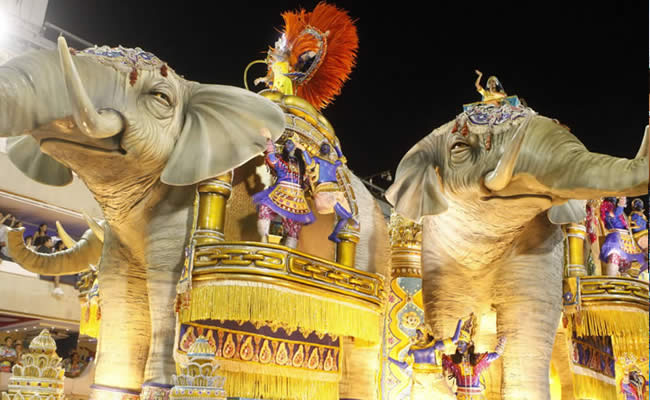 The Sambodromo rio is the place to be if you really want to get access to the majestic beauty of the Carnival in Rio. Of course it is not too bad to be outside of the Sambodromo as street Samba dancing is also held outside the massive structure.
23 de Jul de 2011