Discovering the Wild Beauty of the Pantanal with Pantanal Lodges
Pantanal lodges and cruises offer you the golden opportunity to experience life and unique flora and fauna in the largest flooded area in the world – the Pantanal.
There are a number of fine Pantanal lodges and fazendas in both North and South Pantanal where you can have a memorable stay and experience the Pantanal way of life. North Pantanal has excellent pousadas such as Araras Lodge, Rio Mutum, Piuval and Jaguar Research Center which provide different kinds of modern facilities and amenities, while maintaining an ecological balance of the area.
Jaguar Research Center is unique, as it is the only lodging within the Meeting of the Rivers State Park. Pantanal lodges in the south too have excellent facilities and give you the chance for some close encounters with nature. Some of the notable ones are Xaraes Pousada, Barranco Alto, Refugio Caiman and Pousada Aguape.
Pantanal lodges typically offer packages which include activities, sight seeing and meals. Some of the activities may include experiencing the life of the Pantanal cowboy, piranha fishing, bird watching tours to spot rare birds like the jabiru stork, kingfishers and hawks, hiking, trekking, canoe tours to spot fauna such as giant otters, monkeys and capybaras, horse back riding, open backed 4 wheel drives for photographic opportunities and night excursions that reveal the amazing nocturnal animals such as caimans and giant ant eaters.
Another option is to try one of the many Pantanal cruises which reveal the glory of the Pantanal from a different perspective, that of the river. Pantanal cruises give you the opportunity to spot monkeys and capybaras on land, as they scamper around and explore the Corixos of the region. There is no better way to observe the marine life and bird life of the Pantanal. You can stop and watch as birds catch their prey or listen to their ruckus. Sometimes the engines are turned off and the boats just cruise along the river silently and stealthily. Pantanal cruises also include short motorboat and canoe tours to explore hard to reach areas and provide nocturnal activities, such as alligator spotting.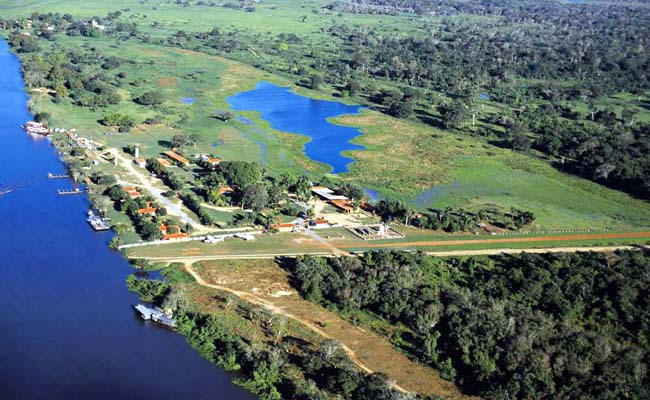 Are you all excited about going about your stay in Pantanal lodges?
02 de Dec de 2010