Discovering Iguazu Falls
Don't get lost (literally), get lost (metaphorically) with Iguazu!
You will never get lost in finding Iguazu falls. Where is Iguazu Falls anyway? Well to be general, it is found in the dense jungles of South America, by the borders of Argentina and Brazil. The border all meets up in one point together with the border in Paraguay. The falls can be reached from the Parana State of Brazil in Foz do Iguazu. In the Argentinean side, you can reach the water body through the Province of Misiones in the city of Puerto Iguazu. From the Brazilian side, you can discover where Iguazu Falls, through the National Park is. When you enter the park, you will find yourself in an amazing jungle full of animals and plants. You would have to be in a group and you need to follow the guide since there is a trail you would have to follow to get in the right point. Remember the National Park has wide scope so going too far from the group could render you lost and for sure you'll ask for the animals in the jungle: Where is Iguazu Falls? The group can also join a hiking trip that will also lead to the Iguazu River by the falls. You will join a boat ride that will head towards the fantastic view of the falls from the water. Be sure to bring raincoat if you do not want to get wet since the wet blessing is by the largest cataract of the falls which is Devil's Throat.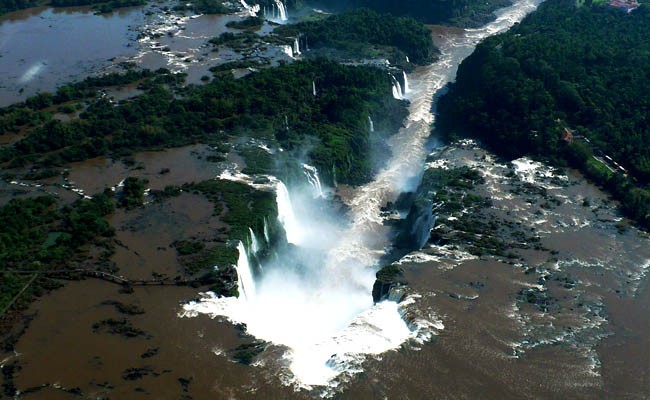 In the Argentinean side, you will be sent to the various sections of the falls with the Rainforest Ecological Train. One of the main attractions is the Garganta del Diablo which is around 1 kilometer and leads the tourists directly to the majestic Devil's Throat. Where is Iguazu Falls, you ask? It is where one of the greatest frontiers of the world can be seen.
Learn more about Iguazu Falls!
18 de Nov de 2010