There many different options for those who enjoy spend the night dancing
If you like to swing on a dance floor, Rio is a good bet. Although the city has a lot of spaces dedicated to dance and hear samba, it's possible to enjoy most any kind of music, especially off-carnival season. Let's see some options you may find attractive.
ROCK
If you are a rock fan, a good option is Bar Bukowski, in Botafogo. It's the oldest rock place in town. In a two-story house there are four bars, three different dance floors, pool tables and an outdoor area. DJs play classic rock tunes from the 1960s, 70s and 80s and the best local bands make their shows. It takes reservations for birthday parties and if 20+ friends actually go you are entitled to what they call "Drunk Pass" (in a free translation), a R$ 500 (US$ 150) worth on beverages. It's open on Fridays, Saturdays and on some holiday's eves. Tickets are US$ 17 at the door and US$ 13 if you put your name on their Facebook page. Rua Álvaro Ramos, 270, Botafogo.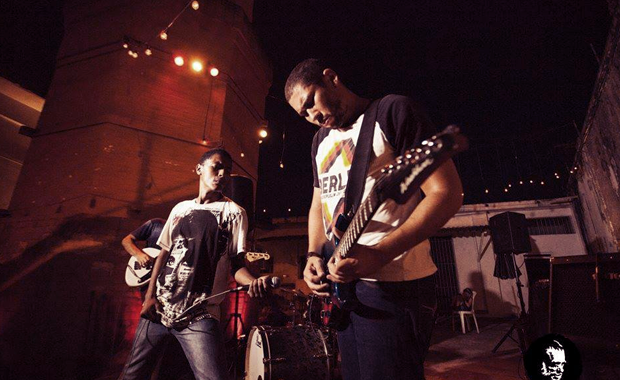 Foto: Facebook Bar Bukowski
FUNK
Along with samba, funk is the most popular sound in Rio but it has very little to do with the genre you are probably used to describe as funk. It's rather a mix of beats and rhytms. The Baile da Favorita (Favorita is a slang for my girl) was born in 2011 at the headquarters of Academicos Da Rocinha samba school. It was such a hit that the party was franchised in other Brazilian cities. The public dance funks that please a more general audience than the original versions, which have some controversial lyrics talking about the daily life in Rio's favelas, some with explicit sexual or violent content somewhat like hip-hop. Now the party doesn't have a regular schedule. Next edition is set for July 22nd. Check it out: http://www.bailedafavorita.com.br/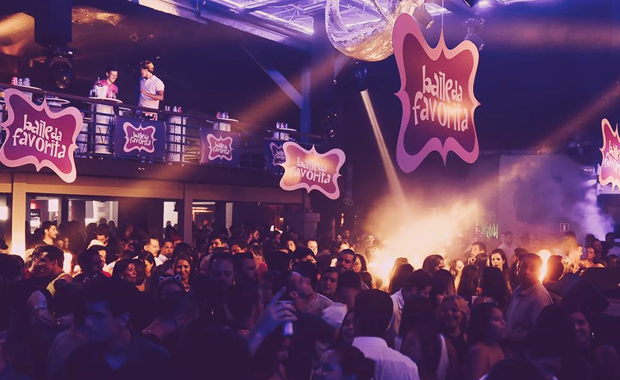 Foto: Facebook Baile da Favorita
GAFIEIRA
In the most bohemian district of Rio, the Lapa 40 Graus night club offers music for most any taste. In a four-story building with a décor allusive of some carioca passions like samba, beaches and soccer there are two stages. The house receives many pop artists from genres like gafieira (an old-school samba made for dancing in pairs) traditional samba, popular Brazilian music, Brazilian country music, forró (a northeastern dance) and even pop rock. Tickets to the attractions are sold at the club's ticket window or on the Internet. You can go there to dance, have dinner or taste some Brazilian appetizers and even play pool. It's open Wed-Sat from 6PM to 5AM. Rua Riachuelo, 97. Website: http://www.lapa40graus.com.br/sobre/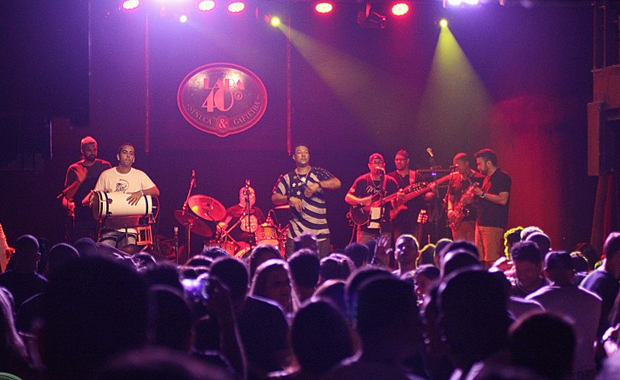 Foto: Facebook Lapa 40º
Black Music
For those who like Black Music, one of the best places to be is at the Baile Charme do Viaduto de Madureira. It started in 1990 by a group of friends that earned the support of DJ Malboro, who borrowed the sound equippaments for the first edition. Today this ball is one the most important popular events in town to spread the music of black people. It happens every Saturday under Negrão de Lima Overpass in Madureira, a suburban district of Rio, also home to Portela samba school.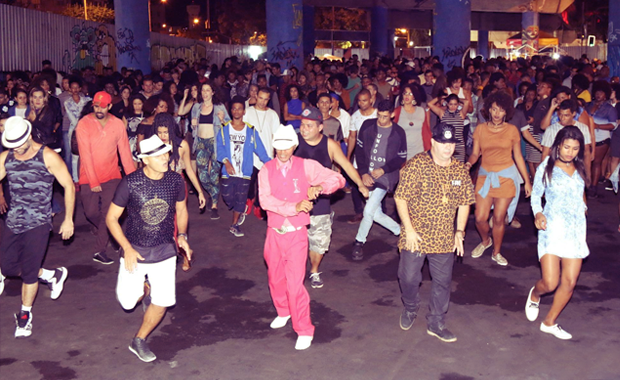 Foto: Facebook Baile Charme
FORRÓ
Rio has an enormous amount of people that fled from Northeastern states tormented by constant draughts and lack of jobs. They keep alive their culture at the Centro Luiz Gonzaga de Tradições Nordestinas. There you can get to know the most popular dance of that Brazilian region, "forró" (a word some say is derived from the English expression "for all"). In two large stages bands and groups take turns to present forró and other rhythms like xote, baião, xaxado, brega, coco and maracatu. And there is not only dance to enjoy. You can taste regional food too, like baião de dois (a mix of green beans and rice with melted cheese) or paçoca (roasted manioc flour smashed with dried beef and other seasonings). The Saint-Cristopher Fair, as the place is most known, has some 700 different tents selling from food to Northeastern artwork. Campo de São Cristóvão, s/n, São Cristóvão. Tel. 2580-5335.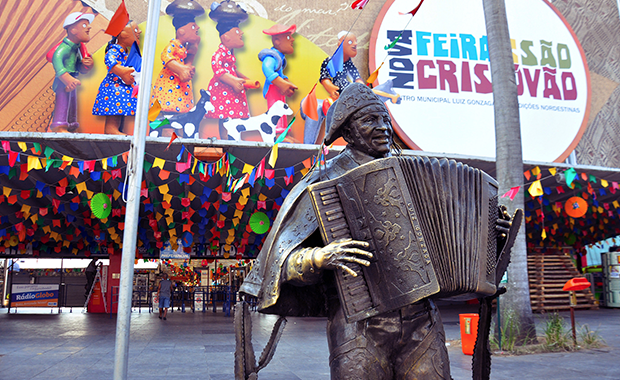 Foto: Alexandre Macieira|Riotur
27 de Jun de 2017