Dazzle your Senses with Panatanal Brazil
Come to Pantanal Brazil, one of nature's paradises, where the earth and water merge together to form wonders that will enchant your senses.
Just as Manaus is the gateway to the Amazon, the Pantanal flood land is also accessed from 3 places – Cuiaba in the state of Mato Grosso and Corumba and Campo Grande in the state of Mato Grosso do Sul. It is very difficult to choose between Manaus and these cities as both the Amazon and Pantanal Brazil are teeming with the greatest flora and fauna diversity, anywhere in the world.
Cuiaba can be reached from Manaus and other major cities of Brazil. Campo Grande is the capital city of Mato Grosso do Sul, so it too has easy access. From there, you would have to take the land route to arrive at Corumba, which is the gateway to southern Pantanal.
Pantanal Brazil is famous for being the largest fresh water wetland of marshes and swamps on Earth, caused by the yearly seasonal flooding during the wet season which lasts from October to March. It is the best time for sports fishing as numerous species of fish can be spotted in the rivulets. The rivers rise and then recede during the dry season from April to September. During this time, only a few water holes are left, which support an amazing array of wildlife. Both seasons show different facets of the Pantanal, so the appeal lasts throughout the year.
The main attraction of Pantanal Brazil is ofcourse the stupendous array of flora and fauna on display. It is the favorite place of bird watchers, ecologists and wildlife enthusiasts who come from all corners of the world to see rare birds, such as the hyacinth blue macaw, toucans, rhea, jabiru stork, and animals such as iguanas, river otters, anacondas, tapirs, cougars, crocodiles, ant eaters, dourado, deer, howler monkeys, piranha fish, capybaras and those majestic cats – jaguars. There are few roads and towns in the area and most of the people stay on large ranches called fazendas, which offer guests housing and activities such as horseback riding and boat tours.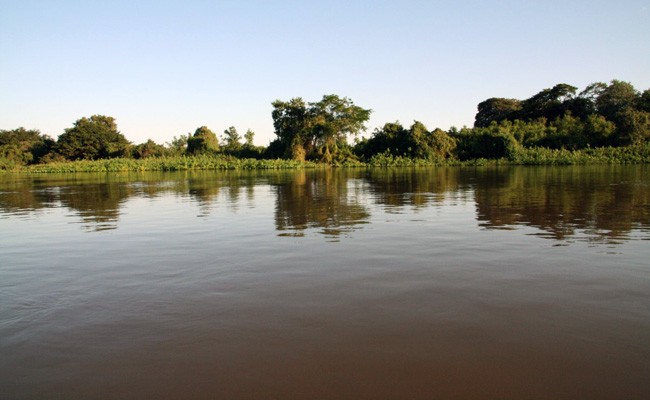 Pantanal Brazil is waiting for you, are you ready for it?
27 de Nov de 2010