Cruise Galapagos Islands To Experience Wildlife Like No Other In The World
Get up close and personal with giant tortoise, swim with the sea lions and tour Galapagos to enjoy the most unique wildlife on the planet.
To cruise the Galapagos islands, travelers have the choice of several different types of ships. Motor Sailers are two to three mast sailboats with a motor if needed. Guests can actually take part in sailing the ship. Another way to tour Galapagos is on a catamaran. These vessels are quite stable and can hold up to 16 passengers at a time for up to 7 nights. They are the perfect charter boat. Most cruise ships are a bit smaller and hold up to 100 people at a time. Cruises go from 3 to 7 nights year round. For the ultimate in cruising, luxury yachts are available holding from 10 to 48 passengers. These charter vessels offer the ultimate in service for 3, 4 or 7 nights.
When travelers choose to cruise Galapagos Islands they can expect a true learning experience. Naturalists, biologists and marine experts travel along with guests to give lectures and conferences on the wildlife in the area.
Those who tour Galapagos Islands will be wise to come prepared. Dress is casual and shorts, bathing suits, t-shirts and jeans are all that is required. Bring a sweater or jacket for cooler nights. Comfortable walking shoes are a must and it is advisable to bring a hat and sunscreen, as the sun can be very bright. Consider a waterproof backpack to carry your camera, a towel and other items you want to keep dry.
The Galapagos Islands are actually an archipelago belonging to Ecuador and situated in the Pacific Ocean. They are 620 miles off the coast of the continent and are made up of 13 larger islands and 6 smaller ones. These islands are best known for their unique wildlife found nowhere else in the world. This is due to their isolation and distance from other land. There are 4 main towns on the islands and travel restrictions prevent the island from becoming over- run with people.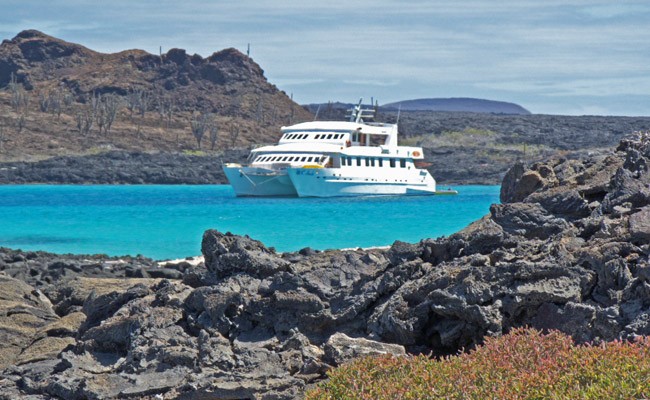 Guests can only tour Galapagos Islands from 6 am to 6 pm. Hikes through the islands leisurely give visitors plenty of time see the flora and fauna. Visitors also have the option to visit the waters surrounding the islands and can cruise Galapagos in kayaks, dinghies or glass bottom boats. Snorkeling is also available and it can be quite fun snorkeling with the sea lions.
Are you ready to swim with the seals?
17 de Nov de 2010