Cruise, Climb And Kayak In Patagonia Argentina Or Patagonia Chile
Glorious glaciers and playful penguins are waiting just for you in Patagonia Argentina and Patagonia Chile.
Patagonia Argentina sits in the southern portion of Argentina with Patagonia Chile to the west and south. Tierra del Fuego is an archipelago, partly in Patagonia Argentina and partly in Chile. Isla Grande is the main island with the larger towns of Ushuaia and Rio Grande. There are five medium sized islands and many smaller ones. Ushuaia is the main tourist city and the jumping off point for trips to Antarctica. Rio Grande is famous for its many industries including oil and cattle.
Tierra del Fuego National Park borders Chile and is the only shoreline park in Argentina. Activities include fishing, hiking, kayaking and mountain climbing. For a truly solitary experience visit the park during the winter. You may have the whole mountain all to yourself. Do not miss the beaver dam walk or a trek up the Lookout. The hiking trails are plentiful and follow the shore.
While visiting Patagonia Argentina hike Martial Glacier, look in on the penguins at the rookery or take a cruise around the islands. During the winter Cerro Castor is the place to be for snowboarding and skiing. Snow lovers can also try dog sledding or snowcats.
One of the most popular destinations in Patagonia Chile is Torres del Paine National Park. The scenery, filled with rivers, lakes, glaciers and mountains is quite spectacular. Many hiking trails, some taking 8-9 days to complete, make this park a favorite with trekkers. One of the highlights is the beautiful waterfall Salto Grande.
While in Patagonia Chile visit the port cities of Puerto Varas and Puerto Montt. Puerto Varas, sitting on the banks of Llanquihue Lake, is known for its lovely gardens. Puerto Montt is known for its amazing seafood and not far away is Angelmo, known for its local crafts market and native cuisine.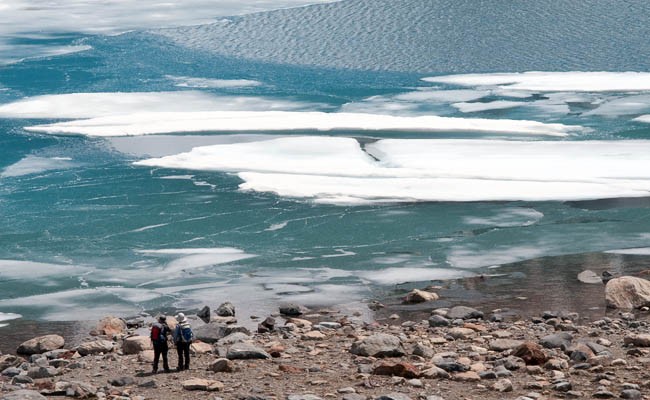 Ancud Island offers a history of Chile and the San Antonio Fort. Sail to the Serrano Glaciers and enjoy a walk up the glacier to enjoy the view. Pay a visit to the Magellan Penguins by traveling to Otway Sound.
Are you ready to see the most beautiful place in the world?
18 de Nov de 2010