Come Home To Some Of The Best Buenos Aires Hotels
Those who come to hotels in Buenos Aires, stay on. There's a good probability you might be one of them.
Argentina's Buenos Aires is an enthralling cosmopolitan city and with all the things it offers is the sort of place where the last thing you should do is sleep. Amidst beautiful apartments, landmarks, galleries and museums are so many hotels and stays; you will be spoilt for choice. Some of the Buenos Aires hotels belong to big hotel chains that are known to provide the best service and amenities. For the leisure traveler there are several choices ranging from service apartments, hostel to plush accommodations. A few selected Buenos Aires hotels are listed here.
ByT Argentina: If the duration of your stay is long then Byt Argentina with its decent prices and quality accommodation, is a good choice. What's more you'll feel like a Brazilian local here. It gives you the options of renting either one room studios or penthouses with balconies accompanied by great service and facilities.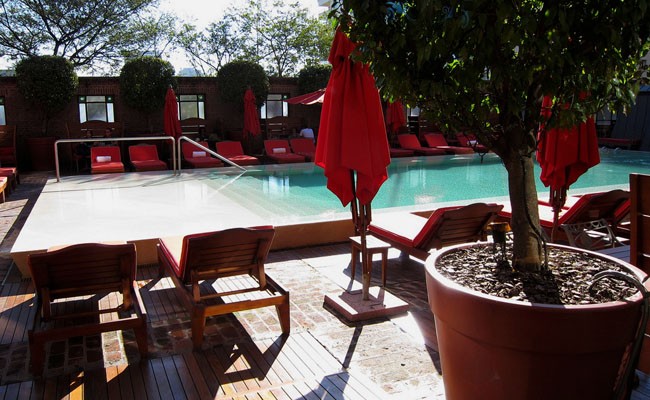 Boutique Hotels in Buenos Aires: A short stay in Buenos Aires is enjoyable in small and elegant boutique hotels in some of the city's best neighborhoods. Palermo is one such locality known for great restaurants, fascinating nightlife and stylish boutique hotels. Purobaires Hotel, Mansion Vitraux, Mine Hotel, Vitrum, etc are recommended if you are looking for posh decor and excellent service.
Bed and Breakfast stays: If you need an upgrade from your last backpacking stay, then the bed and breakfast hotels in Buenos Aires are perfect for you. Besides sumptuous breakfast these places offer comfortable spacious rooms with attached bath. Bed and Baires and the Clan House are good choices since they are conveniently located near the shopping district and have several restaurants scattered around them. If you are seeking an affordable stay with no frills in, Buenos Aires hotels are in plenty.
Are you ready to check into a Buenos Aires hotel?
19 de Nov de 2010