Ciudad Del Este: Tourist Information
If you live for shopping then a visit here is like a unique pilgrimage.
Ciudad del Este is a city in Paraguay that is a popular shopping destination for Argentineans and Brazilians. Other than that, not much happens in this area. Ciudad del Este is filled with diverse cultures due to an influx of immigrants as well as tourists coming in and out, transiting from border to border. If you are coming from Brazil, you need to pass the Friendship Bridge that connects Foz do Iguacu and Ciudad del Este. From Argentina to Ciudad del Este, there are bus connections that can be used to go from Puerto Iguazu to Ciudad del Este. Using taxis can be used for trans-border travels.
There are some good places to go to around Ciudad del Este. You can visit Itaipu Binacional Hydro dam which is in partnership with Brazil. This is the second biggest source of hydroelectric power in the world and is powered by the mighty forces of the Iguazu falls that offer massive force of water. If you want to have a technical tour, make sure that you reserve for a tour one week before.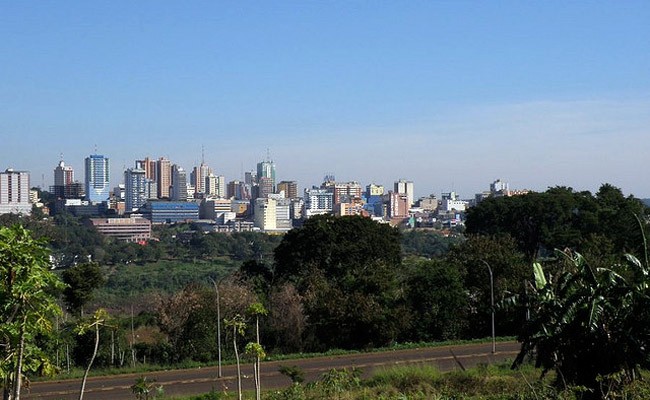 The next one is the Museo de la Tierra Guarani and the Zoologico Regional which offers amazing artifacts and imagery of the Guarani culture and the local flora and fauna. Another good destination is the Refugio Tapi Yupi which is one of the places not flooede by Itaipu reservoir. Here you can enjoy picnicking, outdoor grills, relaxing, horseback riding and many more.
The main industry here is shopping and many go to Ciudad del Este to buy stuff and souvenirs. Av. San Blas and Camilo Recalde are the main shopping avenues in the city and have multi-level shopping malls. You can also experience a diverse variety of foods from Paraguayan, Brazilian, Arab, Argentinean and even Korean dishes in the various eateries, restaurants and many more. If you wish to relax and want to take some rest before heading back to your trip, you can find budget and mid-range hotels in Ciudad del Este.
10 de Nov de 2010