Check Out Rio Neighborhoods Of Laranjeiras And Cosme Velho
Rio de Janeiro's adjacent localities Laranjeiras and Cosme Velho make for an interesting visit, so get yourself here.
Laranjeiras
A prosperous neighborhood located in South Zone, Laranjeiras is also among the most ancient in Rio de Janeiro. Laranjeiras is known for its historic and cultural roots with colonial splendor. Its landmarks are a prime element in the city's architectural heritage, have been greatly influenced by classical French architecture. This neighborhood is home to the seat of the Rio's state administration, Park Guinle, Laranjeiras Palace and the headquarters of Fluminense Football Club.
Laranjeiras is a mix of small towns and upper class living. The small towns here have narrow cobble stone streets, modest house and the feel of well knit communities. Ambling through the streets will acquaint you with its colonial past and show glimpses of the city in its majestic glory and a Saturday visit to the open air market should not be missed. It is popular for its nightlife as well. Samba nights are common in many clubs and the DJs play till wee morning hours.
Cosme Velho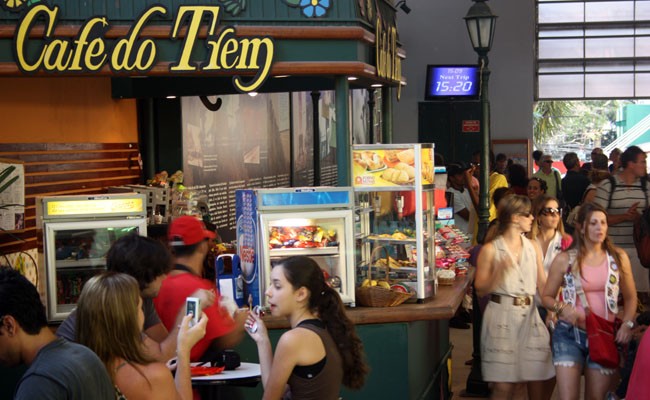 One of Rio's traditional neighborhoods in the South zone of Rio, Cosmo Velho is located next to Laranjeiras. It is mainly a residential area situated at the foot of the Corcovado and Santa Marta hill. Though a small locality it holds many places of interest. One of the most important one being the Estação de Ferro do Corcovado, a railway line that carries tourists to the Corcovado Mountain peak and the very renowned Christ the Redeemer statue. Cosmo Velho has the picturesque Largo do Boticário for its neo-colonial architecture dating back to the 1920s.
There is a museum of naive art on the Rua Cosme Velho which has the largest collection of art in Rio including 14th century paintings. Bica da Rainha, the spout of a Portugal queen maintains the features of its past heritage, has the water rail which is touted to have medicinal qualities.
What's your take on Laranjeiras and Cosme Velho?
08 de Nov de 2010