The Charm Of Rio De Janeiro's Uptown Neighborhood Lagoa
To experience the most picturesque and charming landmarks with a lagoon surrounded by beautiful parks, you need to visit Lagoa.
Lagoa meaning lagoon is a prosperous residential neighborhood in Brazil's Rio de Janeiro. It is named so due its location around the Rodrigo de Freitas Lagoon. It borders other prominent neighbourhoods of Copacabana, Ipanema, Leblon, etc. This neighborhood is for the upper class and upper middle class of the city's populace. Lagoa is a plush locality in Southern Rio de Janeiro with a lake, parks, country clubs, restaurants, nightclubs, bars and much more. It is also the headquarters of the Flamengo soccer team.
The Lagoa Lake was called Sacopenapã by natives meaning way of the socó. The city authorities are making efforts to bring back the wildlife and swamp around the lake's borders. The lake and its surroundings have been home to many varieties of fish and birds. A canal called Allah's Gardens Canal links it to the Atlantic Ocean.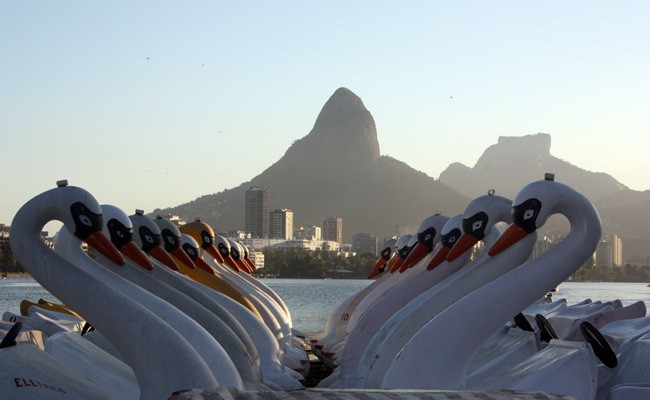 This neighborhood is noted for its scenic parks around the Lagoa Lake where you can indulge in a lot of sporty activities and refresh yourself in its several gourmet kiosks. Spending an afternoon here is a great idea. Other activities that Lagoa is ideal for are cycling, skating, jogging, football, horseback riding, nautical sports…the list is endless. Be it stopping for a bite or for that good open air work out, you can do them all in its fresh air and enjoyable scenery.
Lagoa has some of the best restaurants in Rio; Bar Lagoa, a traditional restaurant with an art deco edifice, antique lamps, patio tables and a 65 year history, is one of them. It is a must visit for delicious food with a German flavor. Lagoa's historic mansion featuring an assorted collection of art and the exhibits include sculptures, French furniture, paintings, Egyptian and Dutch art, etc, is a good visit for tourists.
What do you find most charming in Lagoa?
05 de Nov de 2010