Carnival in Rio: What Should you Wear?
What you wear during Carnival is important to guarantee you comfort and enjoyment.
Brazil is one of the many countries that have been adapted to the modern way of dressing. There are no strict dress codes imposed, but you should nevertheless dress accordingly, especially if you are participating in carnival parades.
In Bahia, for example, the African culture and heritage is very much alive, so most of the women would usually wear scarves that are brightly colourful and very long shirts. They also cover their head with huge scarves and adorn themselves with colourful jewelleries that are usually made of beads.
If you happen to be here to participate in their carnival, it is not inappropriate if you dress in your skimpiest shorts or very short tops, or perhaps jeans and cotton shirt. The more comfortable the better.
On the other hand, if you are planning to hit the beaches before you proceed to watch the carnival parades, you can always use your bikini under your clothes. Brazilians are very much comfortable with their skins, and they really do not mind if you barely wear any outfits. If you love to wear two-piece swimsuits, you will never feel left out here, especially if go to Copacabana beach.
For those who want to be more daring, you can even try the smaller Brazilian bikinis, or the tangas, even smaller featuring only a very thin strip that covers your rear. Bandeaus are very popular in Brazil. They are the ones that look like a tube top with a strap that runs across the back of your neck and into the other side of your shoulder.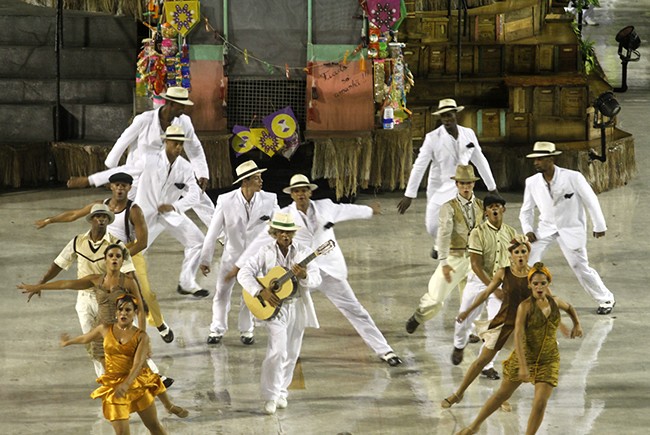 During the actual carnival parade, the rule is just to be as comfortable as possible. Besides the general temperature is hot, and it can get pretty humid especially with the number of people in the Sambadrome and on the streets. You may then wear light clothes such as sleeveless tops made of cotton, to allow air to cool your body. You can wear sandals, or, better yet, flip-flops. There are already a lot of stylish versions of these slippers that you can actually proceed to parties immediately after the carnival parades.
Just be careful since it is highly possible that you can get stepped on by other people. You can pair the top with duke shorts if you want to feel more sexy or even your most comfortable jeans. Dresses are also highly recommendable.
Here is the interesting part, though. You can participate in the performances, which means you can wear the fabulous dancer's costumes during the carnival parades. There is no need to feel awkward at all, since a lot of people do this. In fact, you can ride a taxicab, and the driver will not give any importance to that. You can also wear the same thing when you go to the Scala balls or street parties. It is important that you wear something light under the costume in case you want to take that off at anytime.
22 de Feb de 2014