Carnival Time Even In The Olympics
Who is in Rio during the Olympic Games will have an unprecedented experience. If the other Olympics had fan fests, the locals will come up with the greatest of all parties: the carnival Rio 2016 has sport and samba as well.
From 9 to 21 August, the samba schools of the Special Group, the cream of the Brazilian carnival, will promote a bump with the best representative street blocks, as Simpatia É Quase Amor and Bola Preta, for a parade with samba and high spirits. Every day, a samba school and a block will perform at Parque Madureira!
The initiative will give tourists a taste to wish for more of the other big spectacle that comes around: Carnival 2017!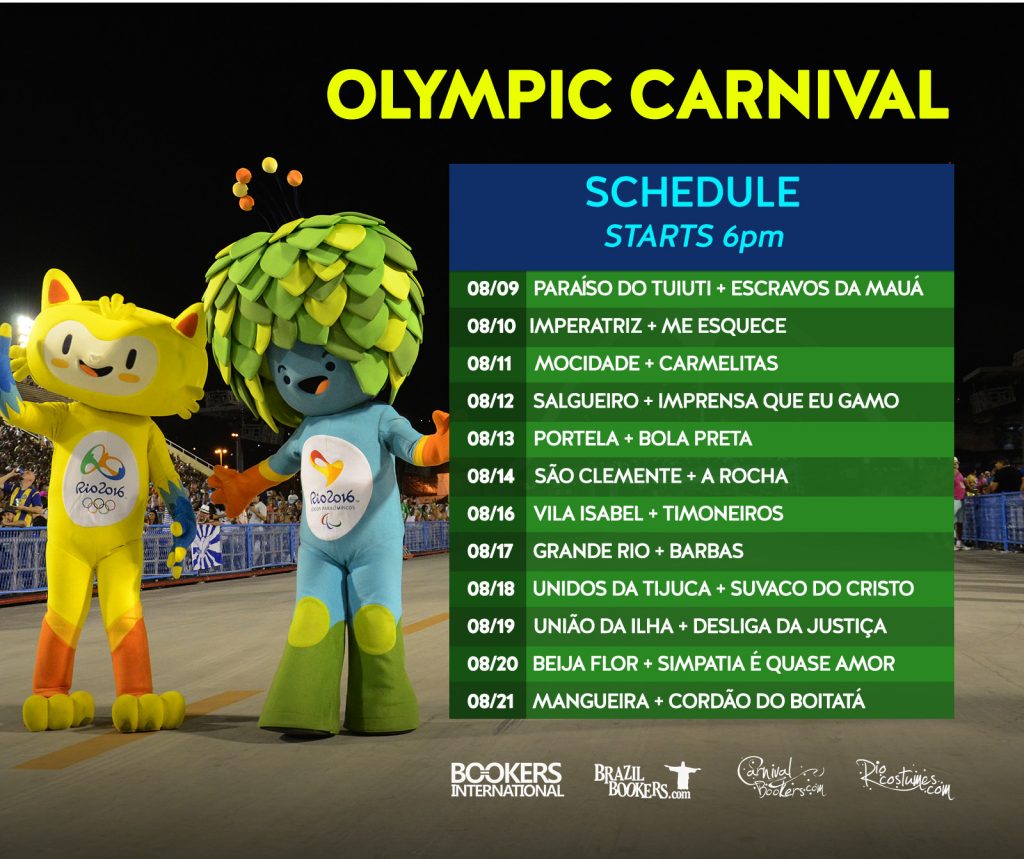 08 de Jul de 2016