The Caiman Hotel in Pantanal South
A closer look at the Caiman located in Pantanal South.
Inspected by our Hotel Expert team.
The Caiman Ecological Refuge is a famous resort, ranch and ecotourism accommodation in Brazil. It is situated in South Pantanal in Mato Grosso do Sul. The nearest city is Miranda.
The refuge has two separate lodges that have their own independent management and operations.
Baiazinha Lodge: It is about 9 kilometers away from the SEDE (the original farmhouse of the owners) and is situated at the banks of a lake with pristine clear water. The building has been structured on stilts and has been built in such a way that it looks like a flying bird with its wings open. It has six standard rooms, each accommodating two people. The lodge has its own open air swimming pool. Each room has its own attached bathroom with hot and cold shower. Each room is air conditioned. There is common living room which is very cozy and comfortable and has TV & DVD for the guests. The lodge has got an on‐site restaurant too that offers a wide range of local as well as international cuisines.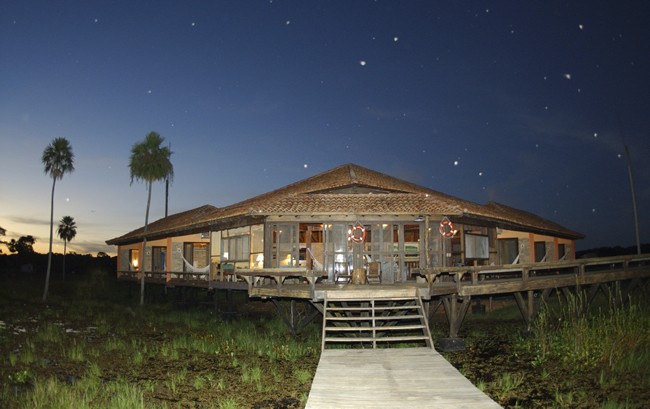 Cordilheira Lodge: This lodge has been built about 13 kilometers away from the SEDE. Its location, close to a Cordilheira forest , offers breath taking scenes. The structure, built with bricks on stilts, blends perfectly with the natural surroundings. This lodge boasts five double suites that lets it accommodate 10 people in total. All the rooms have air conditioner, attached toilet with cold and hot shower, dryer etc. A separate living room, with TV & DVD, offers a comfortable sitting and get‐together space to the guests. An outdoor swimming pool , a dining room with catering facility etc. are some of the amenities that the guests can enjoy.
So, the total accommodation capacity of the Caiman Ecological Refuge is 22 people. The Caiman Ecological Refuge has a rich history. It was initially started as a Cattle Farm in 1910 by some British businessmen who came to Brazil with investment purpose. That time, it was called The Miranda Estancia ranch. It was in 1985 that its new Brazilian owners converted part of the original farm into the present Ecological Refuge. It presently covers about 130,965 acres or 53,000 hectares.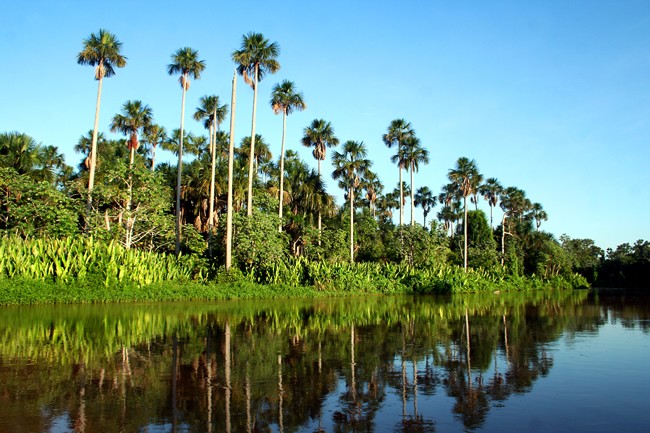 The Caiman Ecological Refuge offers complete ecotourism in the true sense. The name basically refers to and comprises of three eco related activities ‐ Estancia Caiman Beef Ranch, Caiman Lodge and The Blue‐fronted Parrot Project and the Hyacinth Macaw Project which are nature conservation programs.
22 de Oct de 2013