The Byblos Hotel in Buzios
A closer look at the Byblos located in Buzios.
Inspected by our Hotel Expert team.
Byblos Pousada hotel is a charming place to stay specifically planned to provide its visitors a comfortable stay. The lodge is close to Bones beach, and Azedinha; the Armacao beach is merely a three minutes walk away.
In all there are 21 rooms including 9 standard rooms, 10 deluxe rooms, and 2 super deluxe rooms. The rooms are prettily ornamented with beach pictures and are known by names of Solar, Coral, Etoile, Pigionier, Garoupa and the like. The hotel has been recently refurbished and the staff is well trained. If you are here for the purpose of taking in scenic beauty, Byblos Pousada is absolutely perfect. All you need to do is take a short walk to the beaches. The water and the sand will transport you to another world altogether. The stone street, Rua de Pedras is the hotspot to take a walk.
To cater to eating services, one may chose to eat in the hotel itself; the menu boasts of large variety of fresh fruit juices, cheese, cakes, egg and so on for a hearty breakfast; for lunch and dinner, the kitchen is open from morning 11 to midnight. Other wise, one may also take a short walk again to binge on Brazilian or international food in the vast array of restaurants like Parvati, Restaurant Boom, Don Juan, Havana, Brigitta's Cigalon. The bar also will more than just quench your thirst. In fact, Caipirinhas, a typical Brazilian drink is served best here. 24 hours room service, bar and laundry service is available. One can also take diving lessons anytime they wish or go on a boat trip, or city tour in Buzios to Rio de Janeiro. Swimming in the pool while marvelling at the fiery sea and being awed by the sunset is a unique experience that Byblos Pousada has to offer.
The rooms are well furnished with all contemporary facilities like air conditioning, private bathrooms, fridge, mini bars, and telephone with international direct dial facility, toiletries, and cable/satellite television; all at your disposal. There are private balconies with lounge chairs to let you lay back and relax in the open. To ensure that language is not a barrier, multi lingual service is available including English, German, Portuguese, Spanish and Italian. For serious purposes, business centre is present. To have a sip of coffee, there is Café/ Coffee shop. Wireless internet facility is also available. First aid kit is present in case of need.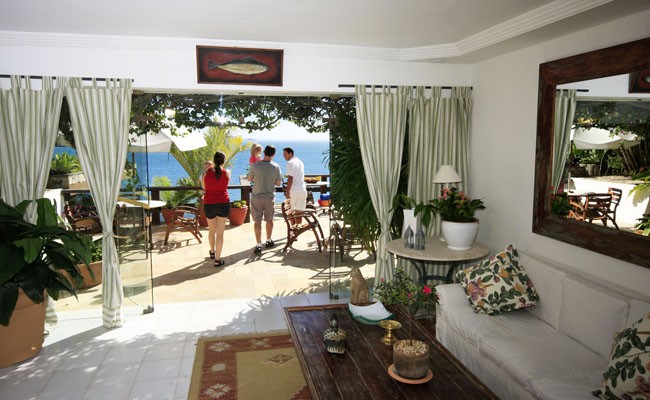 Availability of rooms can be easily checked using the internet and bookings be done using the same. Byblos Pousada hotel assures you of a comfortable stay at Byblos Pousada, Alto do Humaita, 14‐ Centro Buzios‐ Rio de Janeiro.
List of hotels in Buzios packages, tours and much more!
12 de Aug de 2011