The Brazilian Carnival – The Biggest Party on Earth
The event, wild, colorful, the glorious costumes and dancing make the Brazilian Carnival supposedly one of the greatest events in this world!
You shouldn't miss the biggest event on the planet, Carnival is all about having fun, so come have a look and experience this once in a lifetime phenomenon.
For last minute tickets to the parade, balls and/or tours and accommodation packages, contact our Carnival Help Desk by email [email protected]or Visit us at our Help Desk located at the Golden Tulip Hotel, in Copacabana.
Exciting Times
There are Carnivals and then some more, but the greatest of them all is said to be the Rio de Janeiro Carnival. It starts forty-six days before the Christian festival of Easter and lasts for a total of four days. Officially beginning on the last Saturday before the period of Lent and ending on Fat Tuesday i.e. the Tuesday before 'Ash Wednesday'.
It has been around for a long time now, the first one being in 1830. Lent is a time of prayer and fasting and repentance of sins in order to prepare for Christ's death and resurrection. The Brazilian carnival signifies the last day of festivities before the time of abstinence begins. It is at a time when summer is also at its beautiful best in Brazil.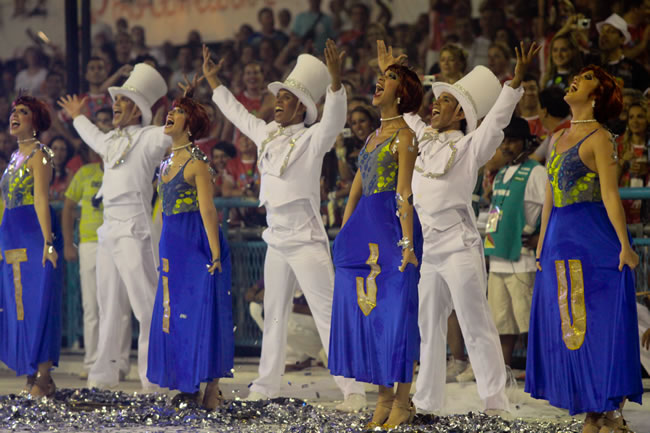 A Huge Melting Pot of Cultures
The four days of the Brazilian Carnival offer the most extravagant sights anyone can ever imagine. It is a riot of colour and music. The carnivals happen all over Brazil but the most famous one is the one at Rio. Brazilians participate with great enthusiasm and fervour and prepare for it for months before the actual event. All differences; social, cultural and class melt away during the time of the Carnival. In fact, it is the poorest that look forward to and celebrate the most during those euphoric carnival days.
People from different Samba schools participate in the parade. Samba schools can either be real schools or a group formed by a particular locality or community of people who want to participate in the parade. They have to design their costumes, invent the theme, write their lyrics and music, and generally prepare for the annual Brazilian Carnival throughout the year. They do compete with the other participating rival schools during the actual Carnival.
You wouldn't want to miss the Brazilian Carnival; the world's greatest party now, would you?
There's still time to join the biggest festival on the planet! Click here for more info!
06 de Jan de 2014