Brazil Carnival Samba School Nights 2014
If you want to experience the true flavor of a Samba school you must visit a Samba school night on your Carnival Brazil 2014 trip.
What happens at Samba school nights?
At the Rio Carnival, all the events start way before the Carnival dates. In November the Samba Schools host the famous Samba Schools nights. This is an opportunity for people to get a sense of what the School is preparing for the Carnival Parade, it is a massive party that is open to all where you will hear great samba music, watch the experienced samba dancers perform and have fun. You will find plenty of locals at these locations who are very passionate about the Carnival parade competitions.
You can watch performers practice for the big event or learn the lyrics of the school's Carnival 2014 songs theme song or just learn how to dance. Mingling with the locals here is a great way to experience the country's culture and get a better understanding of what carnival is all about. It is advisable to take a taxi and not carry to too much cash or wear fancy clothes as most of the locations are near the slum (favela) areas. Other than that, it is pretty safe. Keep in mind that there is usually an entrance fee.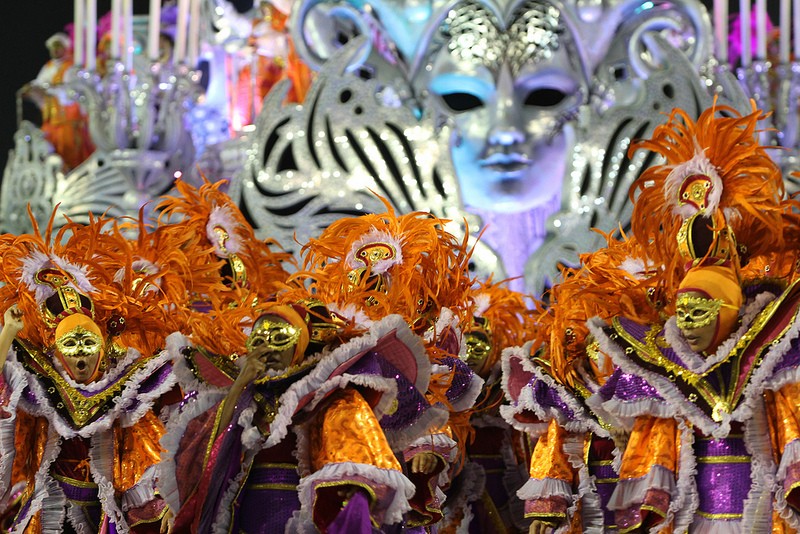 Important Samba school nights
Some of the highly recommended Samba school nights of Carnival Brazil 2014 include those of Mangueira which are held on Saturdays at 10pm at Rua Visconde de Niterói 1072, Salgueiro which are held on Saturdays at 10pm at Rua Silva Teles 104 – Tijuca, Unidos da Tijuca which are held on Fridays and Saturdays at 8pm at Clube dos Portuários – Av. Francisco Bicalho 47 -São Cristóvão and Beija Flor which are held Thursdays at 9pm at Pracinha Wallace Paes Leme 1025 – Nilópolis
Which Carnival Samba school nights will you attend?
26 de Oct de 2013