The Best Western Falls Galli Hotel In Iguazu Falls
A closer look at the Best Western Falls Galli located in Iguazu Falls.
Inspected by our Hotel Expert team.
The Best Western Falls Galli in Foz do Iguaçu, Brazil has a brilliant location, being just 18 miles from the famous Iguacu falls. The 3 starrer is located near the Argentina and Paraguay frontiers adding on to the charming location.
The building of the hotel seems to be inspired by a 5 year olds play kit with baby blue, light olive green and peach in the pallet. The pool overlooks the building and follows the same color scheme. The milieu in all is very soothing. The architecture of the hotel looks like 4 buildings fused together like a child's Lego. The building has 8 floors with 135 guest rooms. There are 30 non smoking rooms and 14 suites. The check in time starts at noon and check out time starts as 11 in the morning. The hotel has a cordial ambience analogous to a modern day house of a multi‐millionaire.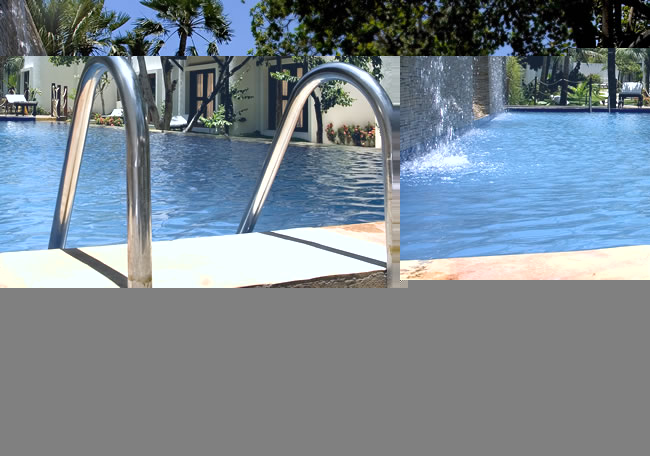 The hotel features complimentary breakfast, cocktail lounge, an outdoor pool, massage room, fitness center, an elevator, 24‐hour front desk, multilingual staff along with the other rtfg5basic amenities provided by a hotel. The hotel also has a restaurant which serves from 11:00 a.m. to 3:00 p.m. and 7:00 p.m. to 10:30 p.m. . The cuisine served is local recipes of the place and the traditional cuisine of brazil. Fast food centers like Mc Donald's, Dominos, Pizza Hut and some local Chinese restaurants are also nearby if you want to stick to the routine food. The aura of the rooms are very soothing. Quite many rooms are tiled. So beware of the hospital feel. Even though they don't suggest some particular theme the rooms define smartness in all senses. Light colors are used greatly. The rooms are equipped with a satellite television, a radio, a hair dryer, a refrigerator, an iron, a desk, an in room safe along with other basic amenities. The reviews of the hotel suggest that the staff is very warm and knows most of the international languages. The service is quick and efficient. The complimentary breakfast served by the hotel is appreciated by the guests for its quality. No pets are allowed in the hotel so please stay in touch with some of your animal lover friends if you have a pet. For further information and booking you may check our website conveniently.
Learn more about Iguazu Falls!
List of hotels in Iguazu Falls packages, tours and much more!
12 de Dec de 2010