The Amazon Clipper Cruises. An Eco Adventure In The Brazilian Amazon.
A closer look at the Amazon Clipper Cruises.
Written by our Hotel Expert team.
Amazon Clipper cruises is the ideal way to see the Amazon wonders. It provides you with the opportunity to see and enjoy nature at its best in the wonderful surroundings of the Amazon Rain Forest. The place is areal beauty at dawn and dusk.
You get to explore new amazing features nature has to offer. Flooded forests and river creeks, igapos and igarapes respectively are there to see riding on a powered canoe. Then you can go hiking in the forest. Then you can go bird watching or fishing or may choose to swim in the river. The cruise uses several boats with excellent comfort and facilities. The "AMAZON ANGLER", the "SELLY CLIPPER II" and the "SELLY CLIPPER", which are Amazon riverboats with traditional lines, are few of such examples. All these have been designed exclusively for cruising on the Amazon River and its tributaries. The years of experience behind using other tour boats has led to making several innovative changes to make the even more comfortable and blend with nature too.
One gets to stay in comfortable double cabins that have bunk berths. You get toilet facilities. The saloons provide you the perfect opportunity to have a social life here. Then you can sip your favorite drink in the bar. The library is there for those who like to read while sailing. Trips are accompanied by experienced guides who are fluent in English.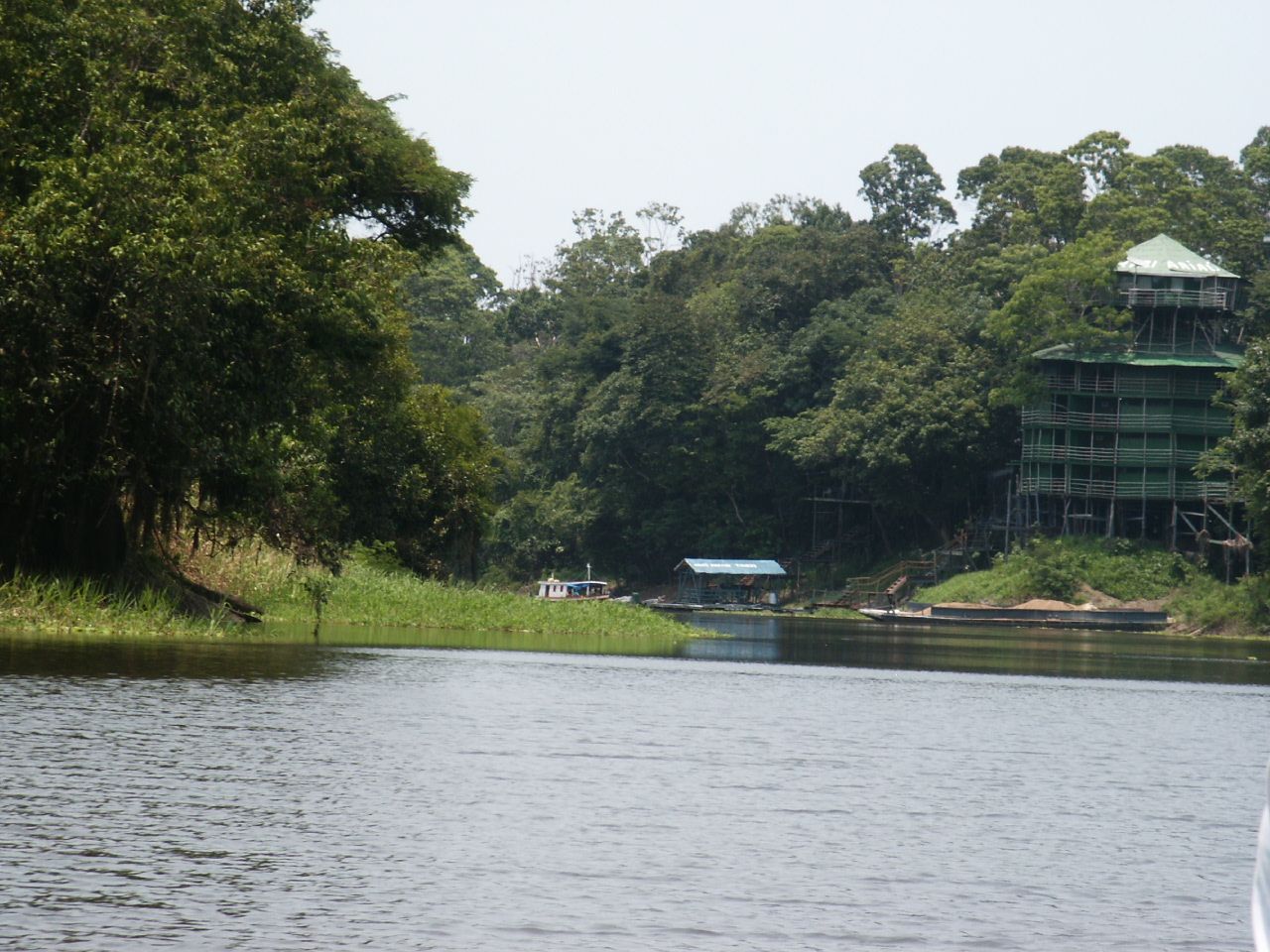 Due to shallow draught, locations inaccessible to a number of other boats can be explored too also the canoes that are carried for trips in lagoons, narrow channels, creeks and flooded forest.
The boat's kitchens are fully equipped with freezers, charcoal filters and a large supply of mineral water. The meals are prepared on the boat from supplies taken aboard in Manaus and sometimes caught fresh on the way. Food articles that are needed are preserved in freezers or refrigerators. The water served on board is mineral water. The meals are generous and varied, basically consisting of local cuisine where fish plays a strong role and many times is caught on the way.
Despite the fact that climate is considered hot and damp all year, it can be surprisingly cool at night in the jungle or on the river. Mostly, passengers will have to resort to wearing light clothing such as tshirts, shorts, bathing suits and sandals. Though for the hikes in the forest they should also be carrying a long‐sleeved shirt and trousers, light jacket, good footwear, small flashlight, binoculars, and personal effects.
The cruise is a once in a lifetime experience.
06 de Sep de 2014