Affordable Seating Options At Sambadrome: The Grandstands
If you want to be seated in the best sambodrome seats, you better be aware of what they are.
Just like in any other stadiums, the Sambodromo has an organized seating area and the prices you pay for the seats will vary depending on the sector you will go in, the kind of seat you prefer and the proximity to the runway. There are 3 kinds of seats in the Sambodromo. We have the expensive covered box seating areas (camarote), the open box seating area (frisa) and of course the grandstands seats sambodromo. The Carnival Rio grandstands are plentiful but of course there are some designated places for the grandstands seats sambodromo.
If you are on sector 9, there are numbered grandstand seats with allocated numbers. Sectors 6 and 13 only have Carnival Rio grandstands as well as uncovered front seats called allocate chairs. If you are in these locations, you better come early because if you want to get a good seat, you might not have many choices if you come in on the exact time of the parade. The Carnival Rio grandstands have a variety of options from bird's eye view from the top and detailed view seats up front. Sectors 5 and 7 offer one of the best views of the parade.
The Carnival Rio grandstands are mostly cheaper when it comes to the end. The sector 9 however is much costly since this has numbered seats that are reserved for tourists who wish to watch the show. If you are on a budget and you still want to experience the amazing appeal of the Rio carnival, these seats are not bad at all. As said, for grandstand seats of all other sectors, just go there early so you can have a variety of seating options for your viewing pleasure. If you have that seat, make sure that you do not leave it there! You would not want to be in a confrontation if someone sat on an unnumbered seat.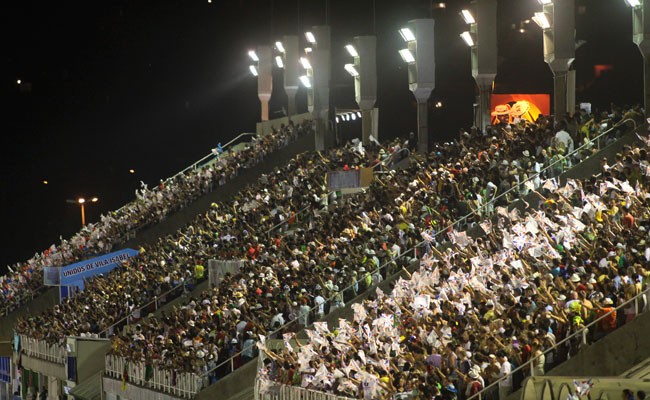 04 de Jan de 2014