A little about samba-enredo
It's a subgenre of samba used as the soundtrack by each samba school helping it to develop the story of the parade, like a libretto in an opera. The first registers of the kind date back to the 1930's and its popularity surged until it became the most important music of Carnival in Rio. Along with the costumes, floats, and the samba percussion band (bateria) determines the success of the presentation in the schools competition.
Since its early years, samba-enredo has gone thru many changes in form, beat and the most common themes. They can be about events of Brazilian and World history, famous Brazilian characters, places, folklore, etc. The beat changes according to the style of each bateria and also the number of people. Larger schools tend to choose faster tunes to avoid the risk of finish its parade after the regular time.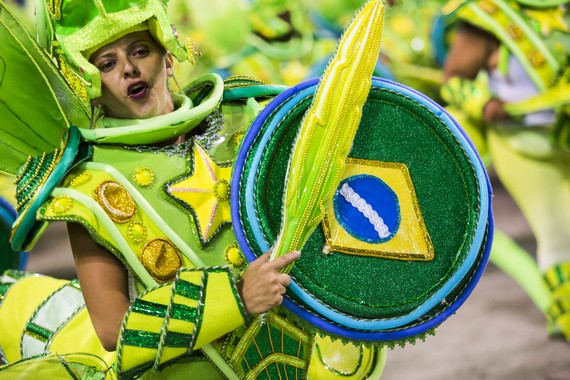 The selection of a samba-enredo is made through a contest among each samba school's composers. The enrolled compositions are divided by keys and make a series of presentations to the supporters and paraders of each school during the course of 2 or 3 months until a comission chooses the best deserving music to become the official samba-enredo by mid October. Sometimes no samba strikes a clear win. In those cases, the school might opt to make a fusion between the top two best performers.
In 2017 we have many interesting themes. Have you already chosen the one you prefer? Listen here the sambas of Special Group  and tell us which samba you believe will perform better at the Sambadrome.
26 de Dec de 2016